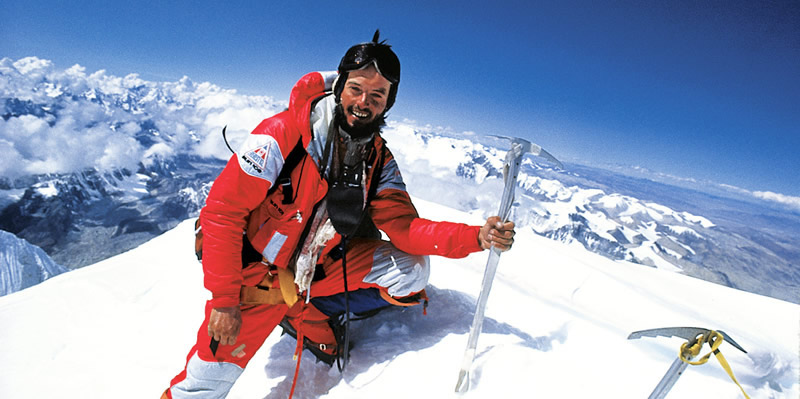 Banyak petualang yang mapan, atau yang disponsori telah ambil bagian dalam proyek mendaki Seven Summits dunia dengan penuh gairah. Sampai saat ini, lebih dari 350 pendaki di seluruh dunia telah menyelesaikan pendakian tujuh puncak versi Carstensz Pyramid ( Puncak Jaya ).
Carstensz Pyramid telah diakui sebagai mahkota dalam tiara dari proyek pendakian. Saya ingin memberikan pujian kepada pendaki Hendri Agustin untuk konseptualisasi Seven Summits of Indonesia , yang dimulai dengan Carstensz .
The Seven Summits yang pertama (dunia) adalah cara yang bagus untuk melihat dunia , dan yang terakhir (Indonesia), adalah cara yang bagus untuk melihat Indonesia . Untuk itu, banyak orang Indonesia , bukan hanya orang asing kaya , bisa mengalihkan perhatian mereka untuk menjelajahi halaman belakang mereka yang luar biasa indahnya dari perspektif yang ditinggikan untuk puncak yang indah di daerah yang indah .
Segera setelah kami telah mencapai puncak Carstensz Pyramid pada tahun 1986 dengan teman-teman kami orang Indonesia , Adiseno dan Titus Pramono , saya dan istri saya Baiba, menjadi host mereka pada perjalanan pendakian ke Kanada . Norman Edwin , penjelajah Indonesia yang luar biasa yang telah membantu kami dengan logistik politik untuk mencapai Carstensz , juga ikut menemani mereka .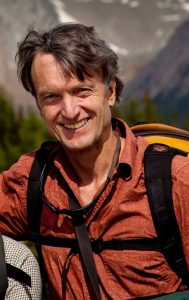 Karena teman-teman kami yang terampil panjat tebing ini tidak punya kesempatan untuk menghabiskan waktu di medan es dan salju, kami membawa mereka mendaki beberapa puncak bersalju di pegunungan Rockies, dan juga pada medan pemanjatan campuran yang lebih menantang di Bugaboo Spire, Purcell Range. Terinspirasi untuk mencoba Seven Summits , beberapa tahun kemudian Norman berangkat untuk mewujudkan keinginan tersebut. Tragisnya, ia dan partner pendakiannya Didiek Samsu Wahyu Triachdi tewas dalam badai di Gunung Aconcagua (gunung tertinggi di Amerika Selatan). Beberapa tahun setelah itu , Adiseno bergabung dengan kami dalam perjalanan 30 hari yang indah melintasi pegunungan Alpen Jepang, mulai dari Murodo , di Laut Jepang hingga ke gunung Fuji – san di Samudra Pasifik .
Dari pengalaman saya sendiri sebagai seorang fotografer dan pembuat film , semua hal itu bukanlah hanya sebuah pendakian.
Seiring waktu , fokus saya telah bergeser dari tantangan teknis mendaki ke manfaat bertemu dan terlibat dengan orang-orang yang tinggal di dasar pegunungan ini .
Saya merasa yakin bahwa semua orang yang melakukan proyek Seven Summits Indonesia akan keluar ujung lainnya dengan apresiasi baru akan negara mereka sendiri, dan planet biru kecil kita, dan itu adalah harapan terbesar saya bahwa Anda akan termotivasi untuk mengambil langkah-langkah kecil pendaki gunung ke arah membantu pelestarian lingkungan alam kita .
Patrick Allan Morrow
RR5, 9154 Fairview Ave,
Invermere, BC V0A 1K5
tel: 250-341-3554
www.patmorrow.com
Foreword Form Pat Morrow
Many well heeled, or sponsored adventurers have taken up the global Seven Summits climbing project with a passion. To date, over 350 climbers worldwide have completed the Carstensz Pyramid (Puncak Jaya) version of the Seven.
Carstensz Pyramid has been acknowledged as being the crown in the tiara of that climbing project. I would like to compliment climber Hendri Agustin for conceptualizing the Seven Summits of Indonesia, beginning with Carstensz.
The original Seven Summits is a great way to see the world, and the latter, a great way to see Indonesia. To that end, many Indonesians, not just wealthy foreigners, can turn their attention to exploring their magnificent back yards from the elevated perspective of beautiful peaks in lovely regions.
Soon after we had reached the summit of Carstensz Pyramid in 1986 with our Indonesian friends, Adiseno and Titus Pramono, my wife Baiba and I hosted them on a climbing trip to Canada. Norman Edwin, the remarkable Indonesian explorer who had helped us with political logistics to reach Carstensz, accompanied them.
Since our skilled rock climbing friends had had no opportunity to spend any time on ice and snow, we took them on climbs up a couple of snow peaks in the Rockies, and on a mixed climb of the more challenging Bugaboo Spire in the Purcell Range. Inspired to tackle the Seven Summits, a couple years later Norman set off on his own quest. Tragically, he and fellow climber Didiek Samsu Wahyu Triachdi perished in a storm on Mt Aconcagua (highest in South America). A few years after that, Adiseno joined us on a lovely 30 day ridge walk traverse of the Japan Alps, from Murodo, on the Sea of Japan to Fuji-san on the Pacific Ocean.
From my own experience as a photographer and filmmaker, it's not all just about climbing.
Over time, my focus has shifted from the technical challenges of climbing to the rewards of meeting and engaging with the people who live at the base of these mountains.
I feel strongly that all who undertake the Indonesian Seven Summits project will come out the other end with a renewed appreciation of their own country, and our small blue planet. And it is my greatest hope that you will be motivated to take even tiny mountaineers' steps toward helping with the preservation of our natural environment.
Patrick Allan Morrow
RR5, 9154 Fairview Ave,
Invermere, BC V0A 1K5
tel: 250-341-3554
www.patmorrow.com